The ownership of the WordPress Plugin WP Mail Logging has been transferred to MailPoet. Their plans are to keep the plugin alive and maintain it.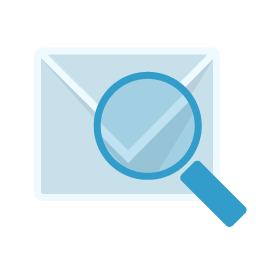 History
I started developing the plugin in 2013 because I had to make sure which mails were sent to whom and when. It just had to be visible to employees through the admin interface of WordPress.
With 70.000+ active installations the plugin became a major player in the field of logging WordPress emails. Some people even wished such a feature would be added to the core of WordPress. I don't agree with them because the major feature of WordPress is its flexible plugin system.
I have summarized the most important features chronologically.
Timeline
1.9.1

June 19, 2019

Transferred ownership to MailPoet

1.9.1

April 18, 2019

latest and last version of me

1.8.5

September 13, 2018

New: added privacy integration (erasure, export, policy content suggestion)

1.8.0

February 15, 2017

New: Error status from mail implementation is logged New: Resend mail New: Added translation files

1.7.0

November 6, 2016

New: logging host IP

1.6.0

July 31, 2016

New: Improved modal, added view types

1.5.0

June 4, 2015

New: Setting for date time format

1.4.0

December 22, 2014

New: Log Rotation New: Search

1.3.1

September 12, 2014

Fix: angle brackets notation support (e.g. John Doe john.doe@example.org).

1.3

August 24, 2014

New: clean mail listing including: New: Modal window for mail details. New: Attachment support with appropriate icon for mime type.

1.0

June 13, 2014

Initial Revision
Personal
Maintaining a free WordPress plugin with a decent userbase is a time consuming job. Not everyone recognizes your non-profit work and the benefit of a plugin for their own operations or even their business. Thanks to everyone who rated the plugin and contributed in some way. I will focus on other projects and maybe come up with another plugin.